Paragliding in Alta Badia
Discover the first class holiday locality Alta Badia, a dreamy place, with the surrounding peaks covered with snow, from the point of view of an eagle
To admire the astonishing Alta Badia landscapes from the sky will astound you: yes, that's a dream that can come to reality. 360 days a year, doesn't matter if it's morning, afternoon or in the evening hours, you can land by paraglide from the "Volo libero Alta Badia"/"C.V.L Alta Badia" centre.

All you need is a good pair of shoes, warm clothing and to be ready to run for 5 to 10 m. After that you will appreciate the colourful game made by the grasslands, the woods, the blue sky and the Dolomites mountain range in all its magnificence and take home with you the picture of the panorama like a unique experience. Don't renounce to discover this spectacular view in winter too.
Perfect starting points for paragliding in Alta Badia are among the others Col Pradat, the downstream station Boè, the Vallon, Col Alt and Piz La Villa.

A flight usually lasts about 15-20 minutes, but despite of this, you will feel that time stops for the incredible emotions this experience will give you.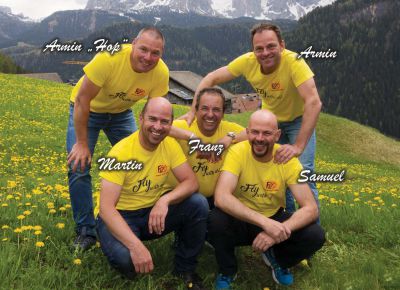 Fly 2 Paragliding
Dolomites